No class Thursday night - Russellville Christmas Parade starts at our building.
We want to wish everyone a Happy Thanksgiving!! There will not be classes at the main center next week. Classes will resume November 27.
Next TABE test is September 12, 2017, 8:00 am or 4:00 pm. Call now to schedule your test and begin classes.
No classes MONDAY, September 4, 2017.
GED Testing only for day classes tomorrow, August 31st. Night class will meet at normal time - 4:00-8:00.

Adult Education students watching the 2017 Eclipse! Thank you RSD for the glasses!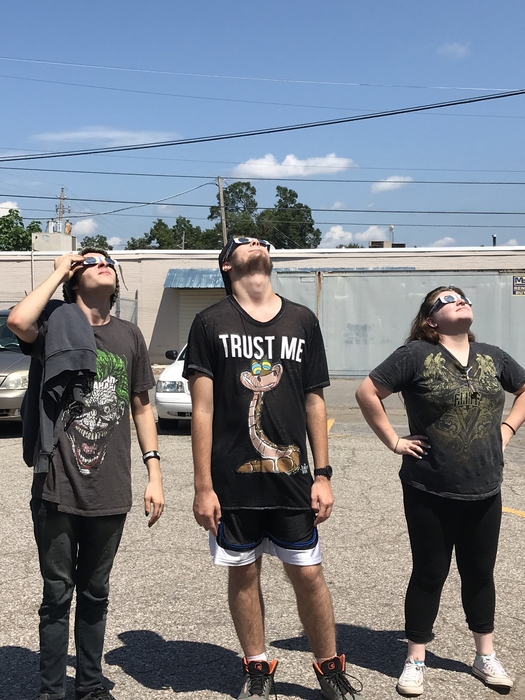 Students and Testers: Be careful traveling this morning. The roads will be dangerous. Take your time and get to school when you can.
TABE test tomorrow, August 15 at 8:00 a.m. or 4 p.m. Come get started on your GED!!! Next TABE test in September. Why wait? Get started this week.

Reminder: NO Classes next week! Start back on Monday, August 14.

No Classes August 7 - August 11 for Teacher Training Week. Classes Resume Monday, August 14.

WorkSource Job Fair Wednesday, Jan. 11 @ 10:00. Everyone is welcome.

New Student Testing Tuesday, Jan 10 @ 8:00am. Please bring photo ID

We are proud to announce our new Apps for iPhone and Android!